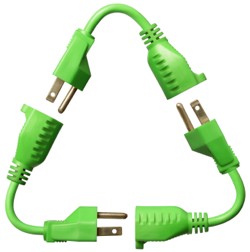 Power of Green can develop, design, and install a variety of measures customized for each business facility that will improve the energy efficiency and reduce overall costs.  As an authorized vendor participating in Con Ed and LIPA's energy programs, Power of Green will help businesses recognize various government and your energy company's rebates and incentive programs, filling out all required paperwork and filings.
No Upfront Costs
Power of Green will help businesses contract with certain ESCOs (Energy Services Company / Electric Suppliers) in order to finance the costs involved in installing or upgrading their energy efficient systems without any financial outlay or upfront costs.
Who We Service
As a leader in energy efficient consulting, Power of Green helps a variety of clients utilize new technologies, efficiencies and programs to recognize significant savings on their energy bills.  Power of Green specializes in providing and implementing energy efficient plans in the following commercial sectors:
·         Nursing Homes
·         Multi Family Apartment Buildings
·         Small Businesses
·         Mom and Pop Stores
·         Gyms
·         Warehouses
Thanks again for giving us a chance.